You could start this article with the classic phrases of … "Content the king", "Content is key to online marketing", "You have to offer quality content to improve the user experience" … etc. But I'll summarize it in one sentence:
Do you want to sell online? Put your batteries with the content, because it is the basis of your strategy.
And if it is the basis of your strategy, why would you want to copy content from other websites? Why would you create different pages with the same content?
In short, why is it so important to avoid duplicate content ?
I explain it to you in the following sections:
What is the duplicate content?
The duplicated content, one of the problems with which a web has to constantly fight. It is considered duplicate content when the text of your website has very similar content , or directly, it is a replica of the original text . When we talk about duplicate content in SEO we do not only refer to a content that one website has copied to another, but we also talk about the content we have in the different pages of the same website.
How does it negatively affect SEO?
The goal of search engines like Google, is to find what the user is looking for . To be able to offer a wide range of possibilities that allow you to succeed, Google needs to know the different content that is appearing throughout the internet and identify which is of quality for the user .
That is why Google discards the duplicate content and keeps the pages that it considers original and useful for users . Ojo, we made it clear that the duplicated content does not penalize, as they already clarified in the webmaster blog of Google years ago. But it hurts your website to the extent that your duplicate pages will not appear in the first results.
Google Panda
But we can not talk about quality content without talking about "Panda". A few years ago (and probably still today) many pages copied content from other portals to save time, and / or money, which costs to create quality content. Websites like churros were created without thinking about offering an added value for the user, and these were positioned better or worse, generally using black hat SEO techniques .
To combat it, Google developed Google Panda , the algorithm of search results that measures the quality and originality of the content . If you have duplicate content (or just low quality content), rest assured that your website will be buried between the last pages of the search results.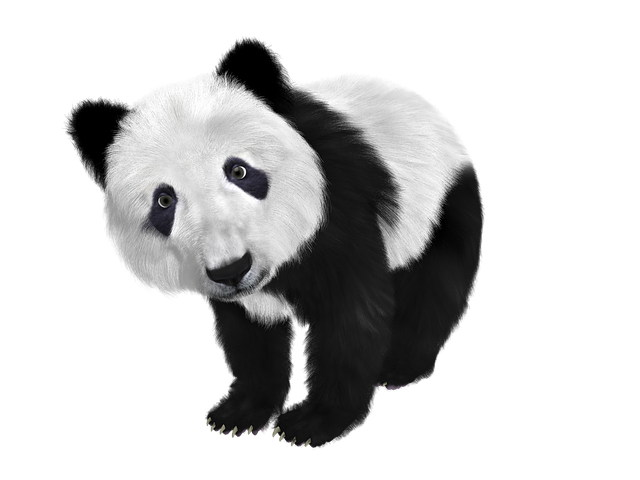 Duplicate content types
External duplicate content
With external duplicate content we are referring to the content that is copied between different websites , that is, two different domains that use pages with the same content . Surely you have ever found the same article in two different portals. The most common is to find it on websites based on the continuous publication of content, such as newspapers or online magazines.
Sometimes even the web with original content appears in the results of a certain search below the page that has copied the content viciously. So it is a topic that worries many webmasters. In these cases, you have to know that Google makes available to administrators a tool to report duplicate content for copyright infringement .
Internal duplicate content
The internal duplicate content is that which originates within the website itself, that is, we speak of pages that are in the same domain . What is the problem with this type of content? That we do not want Google to lose the time it uses on our site.
Google robots have a limited " crawl budget " (they can not browse every page every time they visit a website). So you have to try to use that budget in pages optimized for SEO and unique. Keep in mind, that a priori you do not know which is the original URL that should be indexed, so you may crawl the pages of your site that you are less interested, causing tracking and indexing problems .
The most frequent example of internal duplicate content is given in online stores . This type of websites have several product categories, whose structure and design is always the same (only the products shown and the links to them change). But the base is the same. And the same goes for product listings. Not to mention the filters.
Same structure, in many pages, that the robot finds difficult to identify . Robots find it difficult to distinguish them and give them more or less relevance. That is why it is important to create original texts for the pages of an ecommerce , in order to achieve a good performance in organic searches .
How to detect duplicate content, free tools
There are several tools that will help you detect duplicate content so you can avoid it. The most used are:
Siteliner
It is an online tool that is used to analyze a website in search of pages that have similar or duplicate content. Facing the optimization of your website ( internal duplicate content ). Estimates you show a few percentages of duplicity so you know if the problems are serious or not.
Copyscape
In this case, it is an online tool that analyzes the possible copies of a certain page on the internet. In this case, it is used to detect external duplicate content . It works like a search engine, it gives us as results the possible pages that are copying to a certain URL that we introduce, indicating the percentage of equal words that there are for a certain result.
How to deal with problems of internal duplicate content
Once you have identified the problem, you have to take measures to solve it. I advise you to do the following:
Create original content for each of the pages of your website that you are interested in appearing in the rankings.
If you have to keep some pages with very similar content , use canonicalization , to tell Google which one is good.
Do not allow robots to track pages that do not interest you, use the Noindex meta tag .
Remove the pages that do not interest you and redirect to the ones that interest you. So that the robots do not waste tracking budget on pages that do not interest the quickest thing is to eliminate them. But do not forget to perform the corresponding redirect , so that the robots do not encounter a 404 error the next time they try to track those URLs.
Use the tool to remove" urls from search results> and make the process faster so that Google stops indexing and examining those pages.
And remember, if you have little time to create your own content or just do not come up with the ideas, you can hire SEO" copywriting services> (a bit of self-promotion that was missing: D).
I wait for you in the comments and the evaluations!
( 2 votes, average: 5.00 out of 5)

Loading…